Fall is a great time to amp up your beauty looks with spooky, autumn colors. The highly colorful pigments of Lime Crime makeup is some of the best products out there for fun fall colors. To make a totally fall makeup look using Lime Crime makeup you will need: the Venus II palette, Velvetines Bloodmoon lip color or Velevetines Pumpkin Spice lip color, Quill liquid liner, a black mascara of your choice, eye primer and a foundation of your choice.
The first thing you need to do for this makeup look is to prep your skin. Ensure it is freshly cleansed and moisturized so you have a fresh face to work with. The cleaner your face is, the less likely your makeup will make you break out and the better your makeup look will appear. Apply a foundation that matches your skin tone with a foundation beauty sponge.
Prime your eye lids with a favorite eye primer. The Venus II palette will last longer with the use of an eye primer on your eye lids. You should take a fluffy eye shadow brush and apply the Venus II shade Fly all over your eye lid. This shade is a pale off white color. Next take a soft eye shadow brush and apply the Venus II orange shade Jam to the outer edge of your eye lid, for a hint of orange. Last of all finish up by using a flat eye shadow brush to apply the Venus II brown shade Mud onto your eye lid crease. Finish off your eyes with the black Quill liquid liner on your upper lash line and with a touch of black mascara.
For lips, use either the Velvetines Bloodmoon or the Pumpkin Spice lip colors. The Bloodmoon color is the darkest possible red and the Pumpkin Spice color looks just like a slice of Pumpkin pie.
Last of all you could add a slight orange blush color to your cheeks, by using the Venus II Jam color. Take a blush brush and fluff it into the Jam color. Lightly apply it to the apples of your cheeks or to the edge of your cheekbones.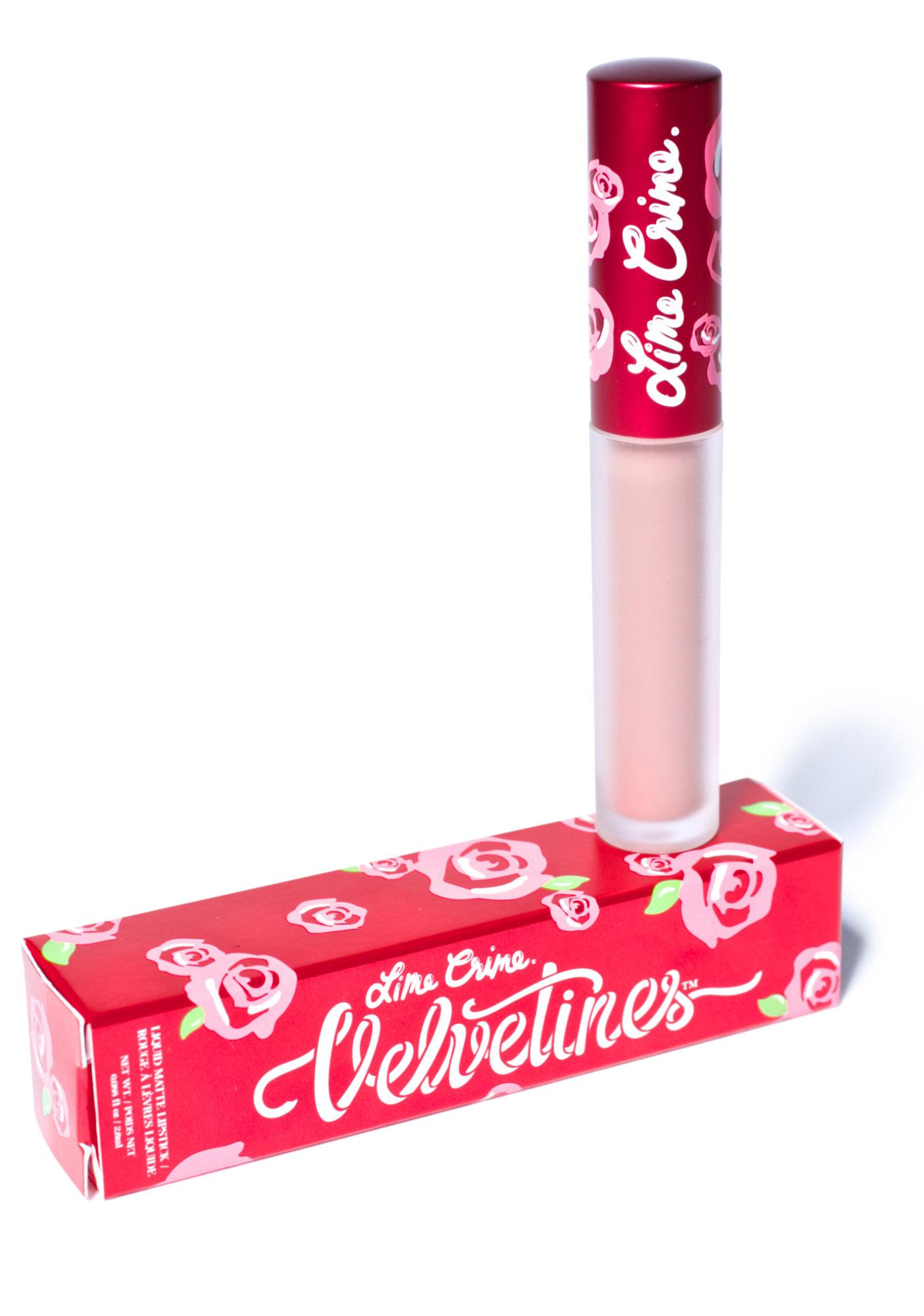 Now you are all done with your fall season Lime Crime makeup look! You can get the Venus II palette, the Quill liner and the Velvetines lip colors from: "www.limecrime.com".  Otherwise they are available from major retailers like Amazon, as well as Doll's Kill.